Convert currencies in real time
Create a global wallet that can convert currencies in real time during a transaction with our patented Safe Draft technology. Our multi-currency wallet reduces the need for exchange providers and allows customers to make purchases anytime, anywhere.

Customize your global wallet
Satisfy your customers by tailoring your global wallet to their needs. A multitude of currencies are available in our digital wallet, so consumers can travel comfortably knowing they'll be able to shop locally. Beyond spending in local currency, consumers can also convert loyalty points and miles into currency.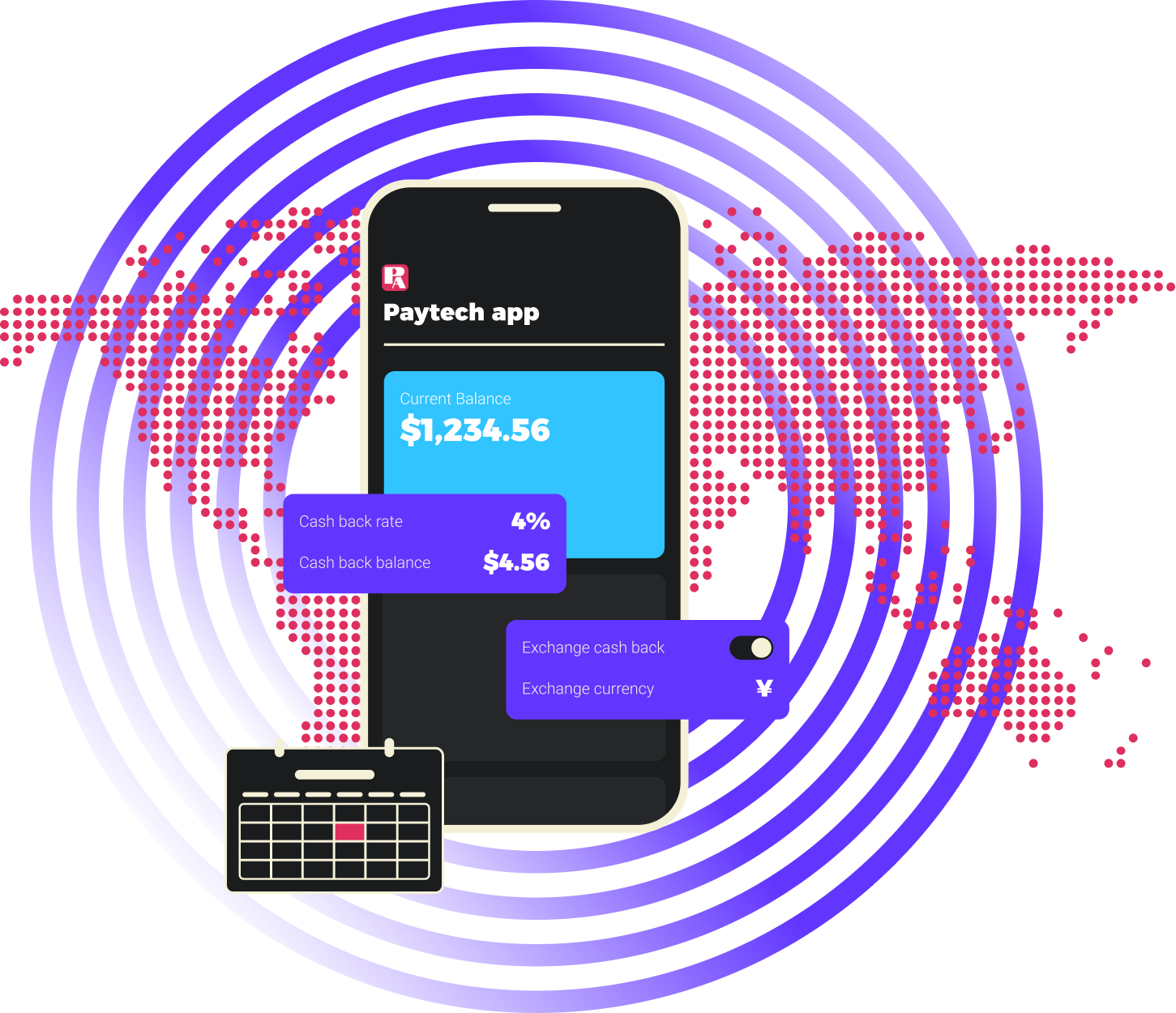 E6 Customer story
Japan Airlines (JAL):
Launching neobanks and multi-
currency global wallets
JAL, Japan's first international airline, saw the opportunity to offer a more convenient and affordable way to pay with multiple currencies. Using TRITIUM, JAL offers travelers a multi-currency wallet accessible through their Global Wallet product.

This wallet allows customers to convert currencies in real time before a transaction, or prior to travel, so that they don't have to wait in line at currency exchange booths or pay high conversion rates.